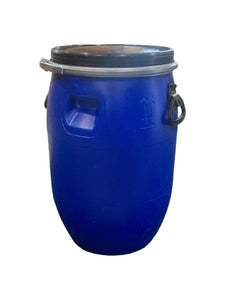 Shipping not available for this item, local delivery or store pickup only. 


Keep your gear dry and food away from critters with a used 80L barrel at a fraction of the cost. All barrels are ex-rentals/ demos in great condition aside from light superficial markings. 
Each barrel has an air-tight plastic lid with a metal lever-lock closure system, and two external folding handles. No punctures, cracks, or any structural damage. Weighs about 8lbs empty.